We are happy to announce that we already have #400 reasons to love Gorey!!!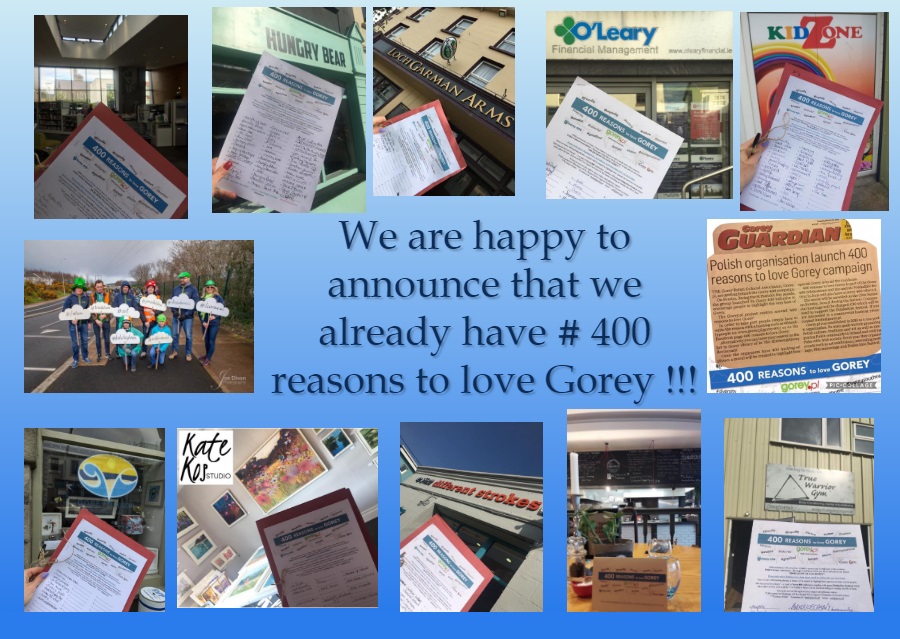 Our town celebrates the 400th anniversary of granting it town rights and on this occasion Gorey.pl invited all people to express themselves in the form #400 why they love Gorey.
We would like to thank all those who have engaged in this beautiful project and we hope that you will join us on Sunday, June 9th at Gorey Civic Square, where during PolskaÉire Family Fun Day, we will officially unveil an array with your #. Special thanks go to Jumbleink and Ck Signs for help in designing and making an array commemorating Gorey #400.